Over the past couple of weeks, the Perth house building industry has been turbulent to say the least.
The wind up of New Sensation Homes on the 8th of April left over 50 homes half built as rising costs and scarcity of labour and materials continued to tighten its grip on the industry. Many smaller builders are joining large companies such as Pindan and Pro Build as victims of tough industry conditions.
Clarkson-based Home Innovation Builders a week later entered voluntary administration, leaving further home owners in the lurch.
What exactly is happening in the market and what are the risks?
Part of the problem started with the Government stimulus packages designed to encourage the uptake of land and house packages, incentivising home owners to build and ignite the economy. This resulted in a huge uptake of property and building for first homeowners and investors alike.
There became somewhat of a perfect storm. COVID-19 has resulted in supply chain delays in almost all industries. Material orders are costing more to import and ship, costing more due to limited supplies and taking longer to fulfil. This lands operators with higher material costs. Some of these costs are passed on to the consumers, others already in contract may find that they are stuck with higher costs with no recourse to recover their additional expenditure.
From a labour perspective, WA's border policies have had the advantage of allowing industry in the state to country. However it has cut off much of the state's interstate resource pool. It has meant that many expats have returned home and others been unable to migrate to the state. This means longer wait times for jobs. Delays in builds reaching a point at which the owners can draw down on additional funds to pay their builders. Additional delay related costs. This in turn often creates cashflow issues for the builders. Cashflow is the incoming revenue which allows a company to cover their expenditure and operating costs and is the lifeblood of any business. A business can't survive if it is projecting a million dollar profit but in the short term can't cover the costs needed to do the job. If a builder engages a bricklayer and has to pay them 30 days from an invoice and the builder has not gotten its projects to a stage where they can draw down on money from their client (the lender normal sets the point at which the funds for the build are stage released eg a percentage of the mortgage released when foundations are complete, brickwork is complete, the building is watertight, internal finishes are complete and practical completion is achieved).
All of a sudden when 10 houses were due to be paid for at 50% but all are running late and none eligible for extra funds from the bank; the tradies that have been working on the projects to get them to the right point start to invoice the builder. 30 days go by and the builder may now have hundreds of thousands in invoices to pay their contractors, but their clients don't have their stage payments from their mortgage lender due to the projects not being sufficiently progressed. The builder has higher costs from additional material costs and higher labour costs. The labourers exercise their right to stop work due to non-payment, and the builder may have no way of getting any cash flow at this point. With no way to pay its creditors or bring in revenue, companies enter administration. Whilst insurance policies and warranties can be accessed at this point, the amount may be no where near enough to complete the build and you may then be left with no defect warranty if the company ceases to exist. It can be a vicious cycle.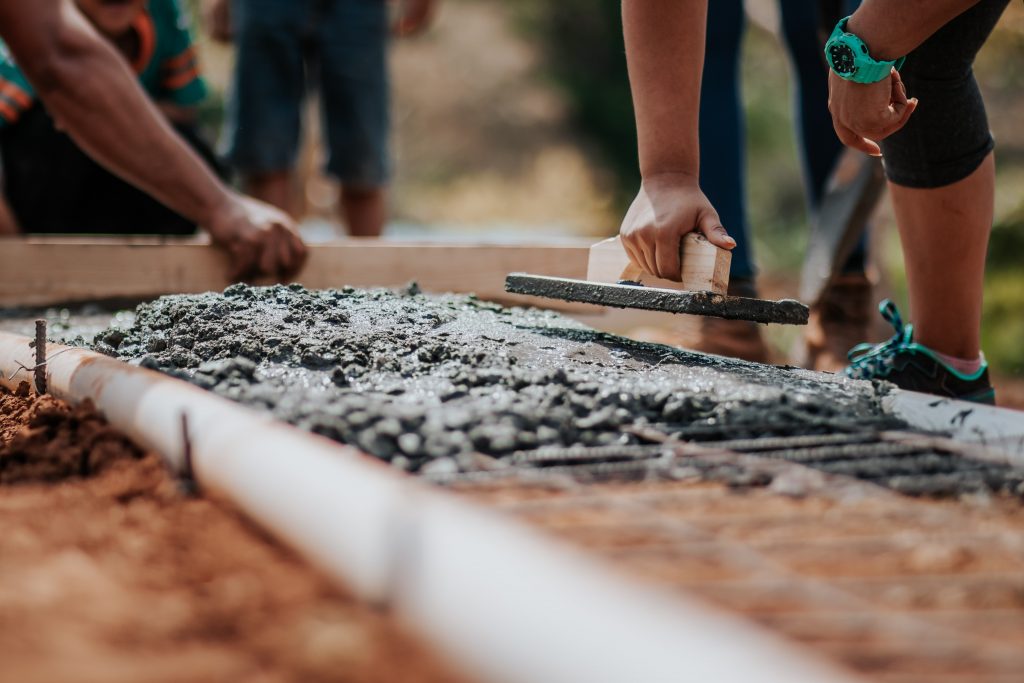 So what can you do?
Firstly thoroughly read your contract, be aware of any pass-on increases in pricing to you as far as labour and materials go. Be aware of any termination clauses. Do your research into the builder. No company is immune to mis-management and there is always a risk that a turn of events can strike even the best managed project. Try to access the number of projects the company has; check out their social media accounts (many large builders have client-initiated community pages so that clients can discuss their builds – keep an eye out for delays and issues).
Get a third party Quantity Surveyor to undertake a cash flow forecast so you can be aware of how slippages in the schedule can affect your ability to draw down on funds and what implications a slight or drastic delay may have.
Quiz the builder on their supply chain, their access and structure of labour (do they have their own operatives, how much work is contracted, do they have a solid supply chain or will they tender out the work to whoever is available). How many projects do they have running and how many are due to be completed, how many are new?
Plan for ongoing costs including extra periods of storage, accommodation and any initiated mortgage payments. If it's possible to have access to additional funds, consider where you might be able to get work done or materials purchased on behalf of your builder – or to supplement the project – but be sure to seek professional review before taking this drastic sense. Sometimes the risk might get you over a hump – other times it might free up funds for your builder that get chewed up elsewhere in their business.
Arrange to have as much material delivered to your site as soon as practical after procured by the builder. Insist on a vesting certificate as proof that you have paid for and taken ownership of the materials to offer some protection if the worst did happen.
Whilst it is not often possible or desirable to spend more than necessary on a build, taking some additional expenses such as professional review of your contract and cash flow forecast can equip you with a backup plan.

Jay Williams – Urban Decay
Related Articles